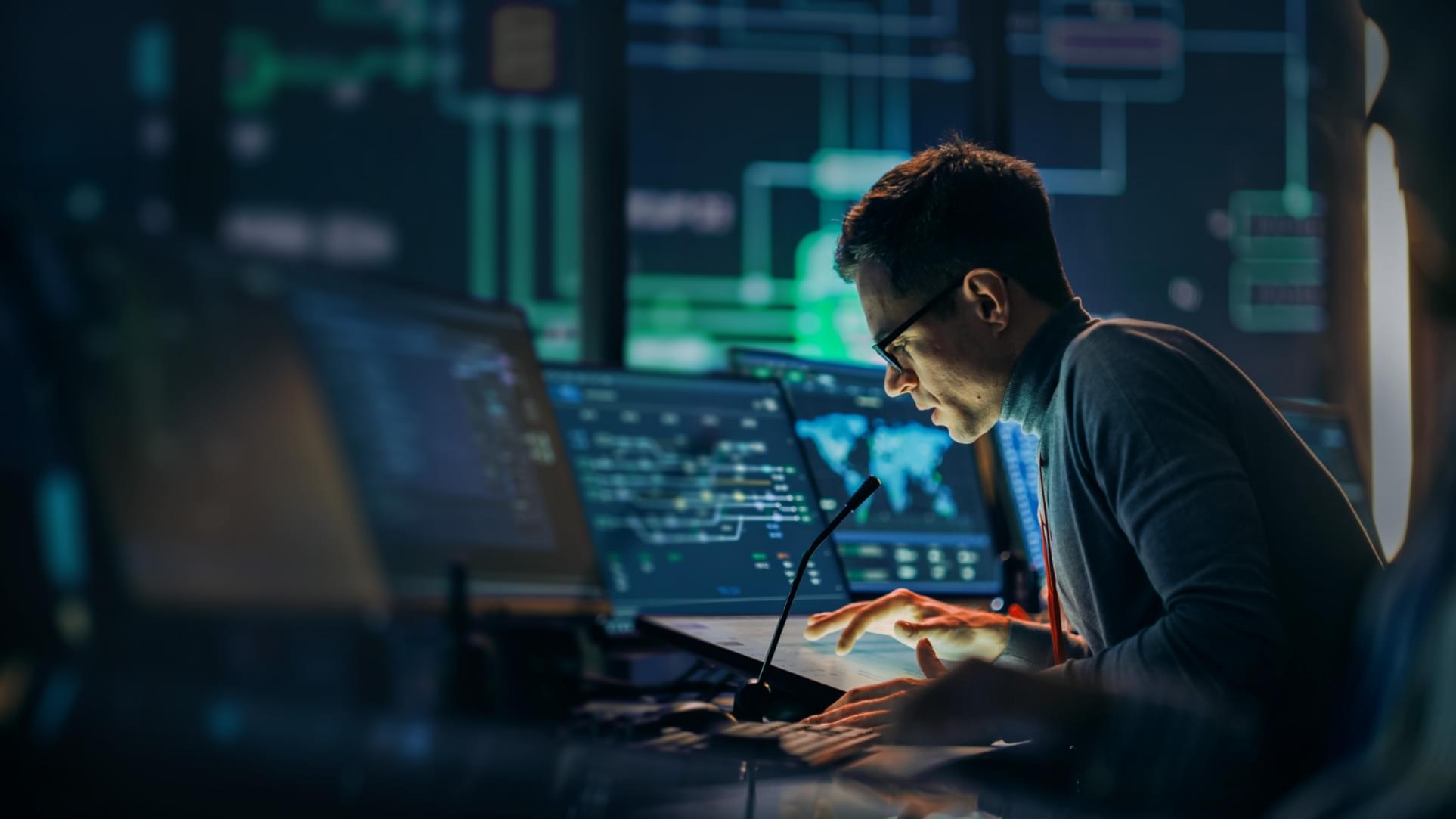 Operations management
Mobility planning, dispatching, fleet management, incident management—every element of your operations (including commuter-facing services) is informed by the next. And weaving it all together, TRANSIS software transforms your powerful data into automated tasks and accessible insights.
SCADA
Our world-class, platform-independent SCADA module is highly scalable and endlessly flexible. Driven by TRANSIS software, this module leverages a base technology that has more than 10,000 installations. All this collected information then fuels an operational dashboard with real-time statuses and health monitoring.
A powerful scripting engine calibrates our solutions to your project's needs, while the module's open architecture and end-to-end data object orientation greatly improve configuration efficiency, data preparation, and modelling/visualization.
Our SCADA solutions are designed for large-scale, highly complex applications as well as projects with special system-prerequisite and functionality requirements.
Our SCADA solutions include:

Supervision and control

Historian and replay function

Protocol gateways and process interfaces

Data connectors

Configuration tools:
Automated and assisted data modelling, data prep, and data object model configuration

Testing tools

Field data simulator

Training scenario manager interfaces

Dashboards for operations monitoring and system performance
Fleet management
Synchronization, automation, and forecasting are improving the way mass transit operates. Empowered by TRANSIS, our operational management solutions bolster efficiency on all fronts.
And as a company that understands how operations and passenger comms depend on one another, we've tethered our solutions to commuter-facing services for trip planning, tramway/bus arrival, and passenger notifications.
Our application scope includes:

Computer-aided dispatching (CAD) and automatic vehicle locator (AVL)

Fixed route scheduling: timetables, blocks, duty optimization

Situational awareness of the entire multi-model fleet

Real-time vehicle tracking with scheduling adherence views

Driver dispatch management

Remote vehicle health monitoring and diagnostics

Passenger-facing communications

Demand-responsive transport management: automated passenger counting, scheduling, dispatching adjustments via real-time insights and forecasting

Dashboards for operations Charging management for electric buses via the SCADA module: real-time SoC, range prediction, charge time optimization, forecasting that coordinates with dispatch software
Incident management & decision support
When responding to incidents, data-driven decisions are more crucial than ever. Helping you resolve operation disruptions, our comprehensive system distributes information via all channels to effectively manage people and procedures when the unexpected occurs.
During an incident, an action-reflex engine runs automated and operator-guided macros via the SCADA module. These macros control subsystems and send alerts and dispatches to the workforce.
Our incident management features include:

Coordination with SCADA for subsystem control

Built-in workflow and procedural guidance for operational efficiency

Incident management and decision support linked to historical and real-time data

Dashboards for operations monitoring and system performance

Multi-modal data capture for decision support

Multi-modal data analysis with prediction engine

Integrated business and expert rules

Performance dashboards for various operational parameters

Predictive engine with data mining
Asset Monitoring
The integrated data fabric provides a digital twin of all monitored assets delivering up to the second insights or historical data. These real time or historic trends can be used for asset management and correct issues before they become a problem. A real time inventory of assets creates maintenance awareness for operations via software/firmware/hardware versions and facilitates online updates.